Description
The clinically tested, extreme covering Make up Cover was created as the first of its kind in Europe and one of the first in the world. The license for this foundation was eventually sold to Hollywood. It contains 50% pigments, which makes it a weapon against skin imperfections. DERMACOL MAKE-UP COVER provides PERFECT COVERAGE even in thin layers and is the perfect corrector for dark under-eye, unpleasant spots and skin blemishes. It completely covers acne, loss of pigmentation, post surgical bruising, tattoos etc. It may be used on the entire face or body for color correction, darkening or lightening the skin tones, and ensuring ideal balance. It is widely used as a professional make-up for photo or film shoots, modeling and for festive occasions.
Use:
Choose the right color shade for your skin. Gently tap the make-up onto your skin with either your fingers or with a damped make-up sponge. Apply the Dermacol Make-up Cover gradually by first using a small quantity and then add as needed until all skin problems are covered. (the Make-up Cover has a rich consistency and provides extreme coverage. Therefore, it is important to apply the make-up evenly).
Authenticity:
All Dermacol Make-up Cover foundation have a holographic print at the rear, on top of the box. On unauthentic Dermacol, this is stuck on using a sticker. On Original Dermacol this is printed directly onto the box and cannot be removed. When purchasing online always check for this as using fake make-up product could cause an allergic skin reaction or much worse.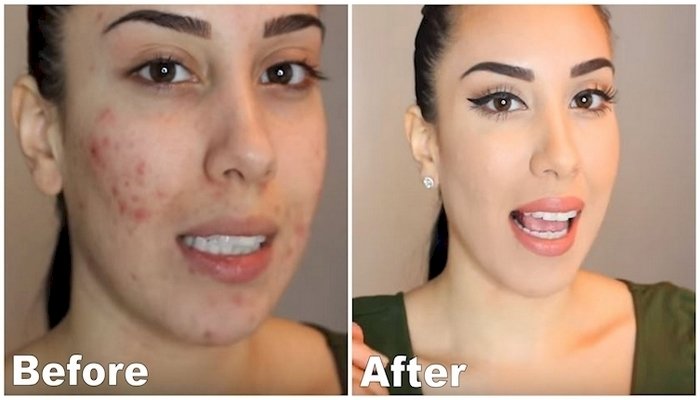 Please follow and like us: