Description
This is a great little hair trimmer that women can use for a variety of different applications. The device is small and easy to handle and it removes hair with no problem. The blades remove hair close to the skin, while also leaving the skin smooth.
The Lumina from Finishing Touch is a hair removal device that works very well for many different purposes. The small head is great for getting into hard to reach places and the user can be very precise with its action. It removes the hair easily and it does not irritate the skin like so many other trimmers will.
This trimmer also comes with two attachments that can help you to trim your eyebrows. The small trimming head and the combs make this device particularly good for trimming and shaping eyebrows and the combs are very easy to attach and remove.
While this device is cordless, it is not rechargeable. It works off a single AAA battery and the set does come with the first battery. For battery usage, this machine seems to be fairly efficient. You should get a lot of shaving before you have to replace the battery.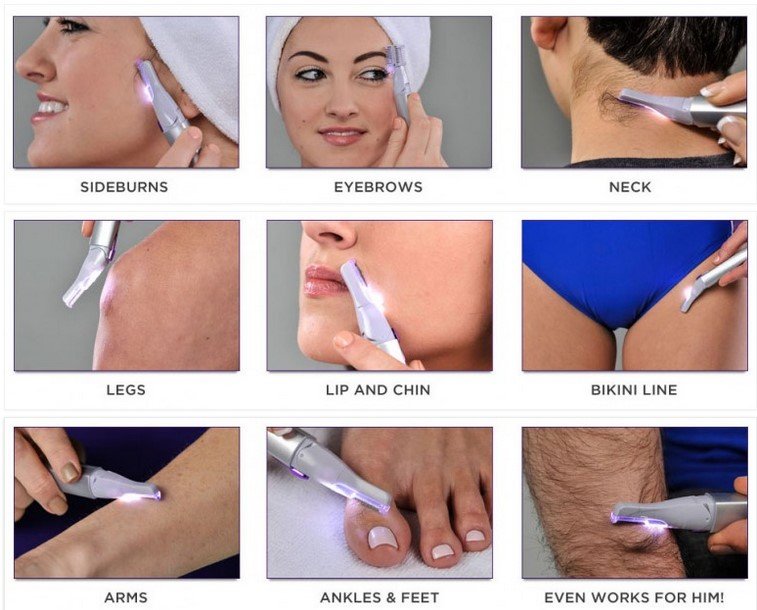 Please follow and like us: